---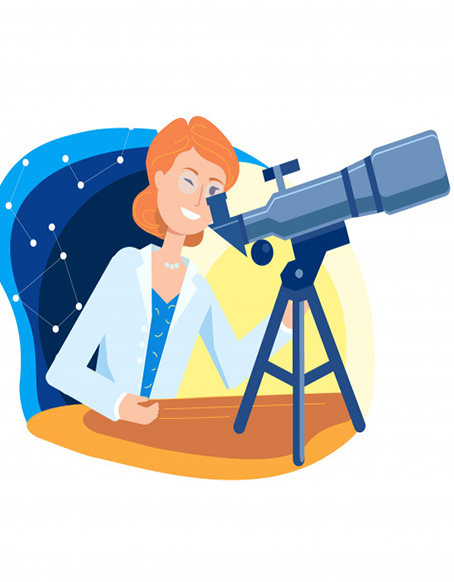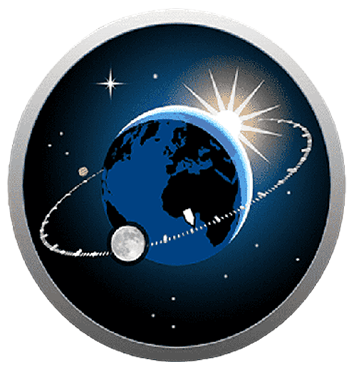 Welcome To

Spark Astronomy
The trademark of Spark Astronomy is innovation, passion and total commitment to spreading knowledge of astronomy and space sciences amongst the masses. Spark Astronomy is an opportunity for us to communicate our belief in developing scientific temperament to people, especially children, to create an intelligent and analytic global community.
We offer space science education through one-on-one online interactive live classes for children aged 6-18, Tailor made Astronomy Laboratories to K-12 schools, and a wide range of made in India astronomy products, aimed at making learning hands-on, relevant to everyday life, comprehensible, exciting and fun.
All our online classes come with an astronomy kit, which is delivered at your
doorstep and child uses it while taking classes online.
The laboratory consists of high quality multiple style telescopes, 28+ working models, A space like interior, making learning fun and hands-on.
For the curious minds we have brought a range of high quality made in India astronomy products aimed at making learning hands-on exciting and fun.
Book A Free Trial
Is your child curious to learn about this amazing universe, black holes, galaxies, stars, planets and aliens? Are you willing to gift your child an opportunity to make career in the biggest and the most lucrative, never ending industry? Do you dream of your child traveling to space one day? If these are the thoughts you get often, you are at the right place Please let our astronomy consultant help you chose right course for your kids, kindly submit your details below: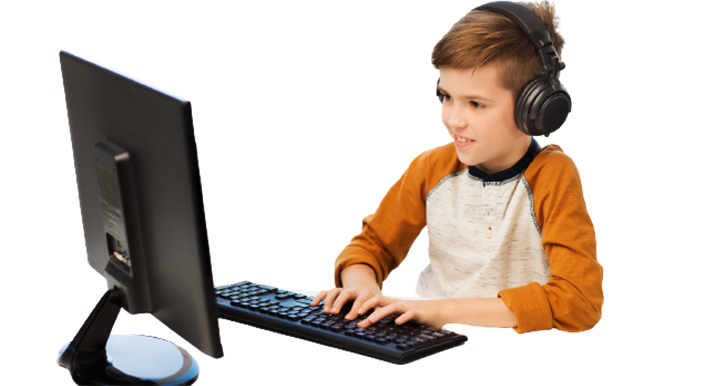 Live Online Classes
India's first experiential learning online classes
All our online classes come with an astronomy kit, which is delivered at your doorstep and child uses it while taking classes online: so it's not only interactive but it ensures hands-on learning.
Beginners
Astronomy Kit with 2" Telescope,
Basic of Astronomy, Solar System, Telescopes, Art of Star Gazing
6 Classes
Rs. 7,999
Rs 6,999
Buy Now
Intermediate
Astronomy Kit with 3" Telescope,
Learning through the Sky, Race to the Red Planet, Planetary Science, Evalution of the Universe, Getting to Space


25 Classes
Rs. 35,000
Rs 29,999
Buy Now
Advanced
Astronomy Kit with 4" Telescope,
Cosmic Dance, Einstein's Universe, How Cosmology works?, Looking at in-Infra-red, Gamma ray light, What takes to being an Astrophysicist?
50 Classes
Rs. 85,000
Rs 79,999
Buy Now
90% of today's jobs will not exist after 10 years, space industry is an exception. Gift your child a happy childhood and a bright future. Space will be the biggest, the most lucrative and never ending industry within a few years: The biggest innovators and entrepreneurs like Jeff Bezoz, Elon Musk, Richard Branson have their eyes on space already.
Give your child an exposure of building a career in an industry which will last for as long as the humanity itself.
Laboratories for Schools
India's first astronomy laboratories for schools
Space industry is emerging as one of the most lucrative industry globally The growth in Space Industry makes space education more and more important. However, there is no or very little exposure to space education at school level: think about Computers in 70s.
Here comes Spark Astronomy Laboratories in schools an astronomy laboratory makes astronomy education more hands-on, meaningful and fun. Above all a laboratory in a school makes astronomy accessible to all the children studying in the school.
What does a Spark Astronomy Laboratory consist of?
• The laboratory consists of high quality multiple style telescopes for space observation.
• 28+ working models: making astronomy education hands on and fun.
• A space like interior to make learners best of learning experience.
• Curriculum mapped with the existing syllabus.
Our Associatiations
Management Team
Naveen Sharma
(Co Founder)
Shakeel Ahmad
(Co Founder)
Kshitij Vashisht
(Co Founder)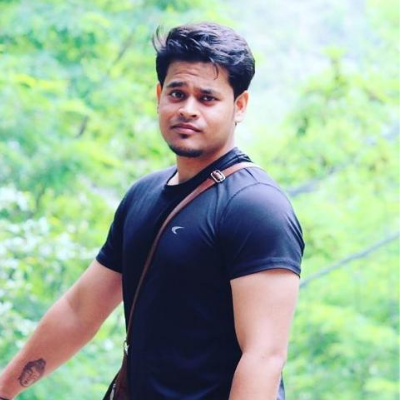 Shishirant Rahul
(Director)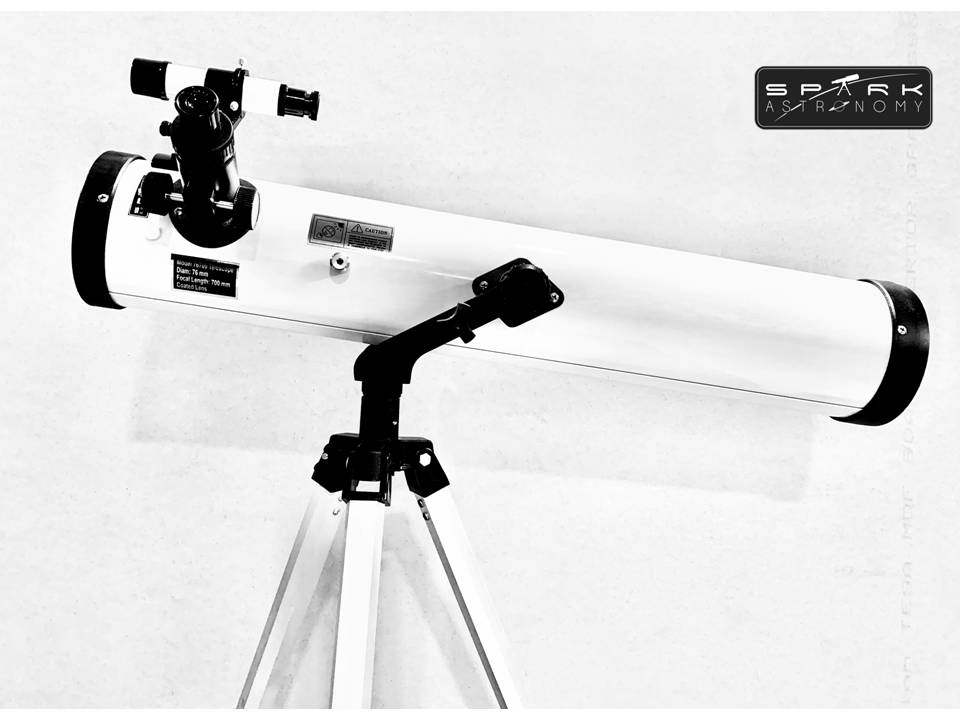 Buy Equipments
3" Reflector Premium Telescope (Launch Offer-Save Flat 7,999/-)
Rs. 14,999
Rs 10,500 + (Free accessories worth Rs. 2500)
Buy Now
Will my child become An Astronomer if he attends

this course?
Your child will become whoever he/she wants to become. This course makes children imaginative and creative, it stimulates curiosity, and curiosity leads to innovation. Any child who's imaginative, thinks innovative and is curious will succeed in whatever he/she wants to do in life. Space industry is growing faster than ever before; humanity has started talking about occupying other planets. Further growth in space will generate a huge career opportunity for space scientists, space doctors, space engineers, space lawyers etc. Therefore, the space education is not just about becoming an astronomer it's way more than that.
"Thanks to Spark Astronomy team for organising Night Sky observation for our boys at Children Home, Lajpat Nagar, Delhi. That was amazing and the kids absolutely love it! No one ever does these things for them."
IAS Ira Singhal
Joint Director Dept of Women and Child Development, Govt. of NCT of Delhi
"We would like to thank you for the efforts taken and also the support provided for successfully setting up the Astronomy Lab in our school campus. Our teachers and students are highly motivated."
Mrs Alpa Kotadia
Principal, Vapi Public School, Gujarat

"We are proud to say that we are the first one to have the astronomy laboratory in Delhi. It has been a great association with Spark Astronomy. It helped our teachers to bring a new approach and perspective towards their teaching methods within and outside classrooms.
Mrs Jyoti Arora
Principal, Mount Abu School, New Delhi

"We feel fortunate and happy that we took the decision to have this lab as it is accessible to all the students irrespective of the class groups, thus giving them an opportunity to understand and learn about space science without paying anything extra"
Mrs Alka Kapur
Principal, Modern Public School, New Delhi
Testimonials
Check what our

clients says
Office Address
Building No 32, Chandan Hola Ext, Next To Bel la Monde, Chhattarpur, Delhi- 110074
Contact Info
Phone:


09910793549

Email:

info@sparkastronomy.com